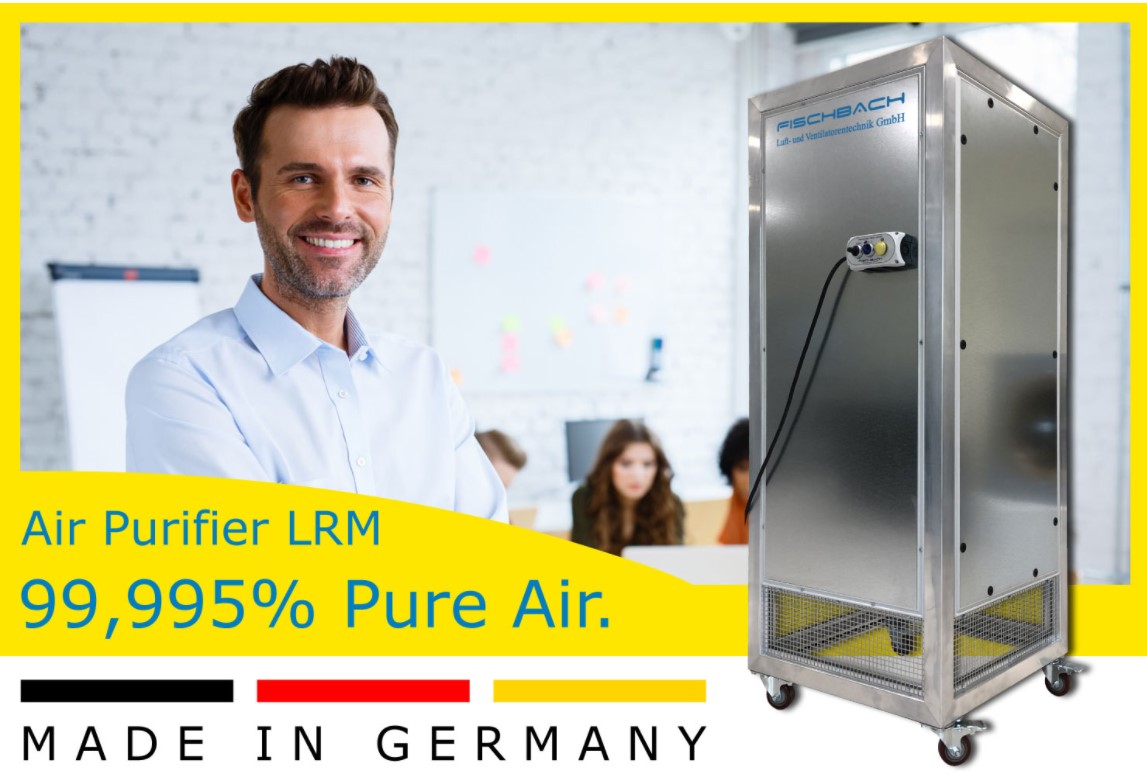 New Air Purifier
The new Air Purifier LRM (clic here for more details) from FISCHBACH, for minimizing the risk of infection, filters 99,995% of all aerosols from the air.
With its high air exchange rate, its ensures safe air purification for closed rooms in schools, offices, waiting rooms, sport studios,..
Just deploy and switch on (230V socket), high air exchange rate, very low operating noise.
Do not hesitate to contact us for more information !