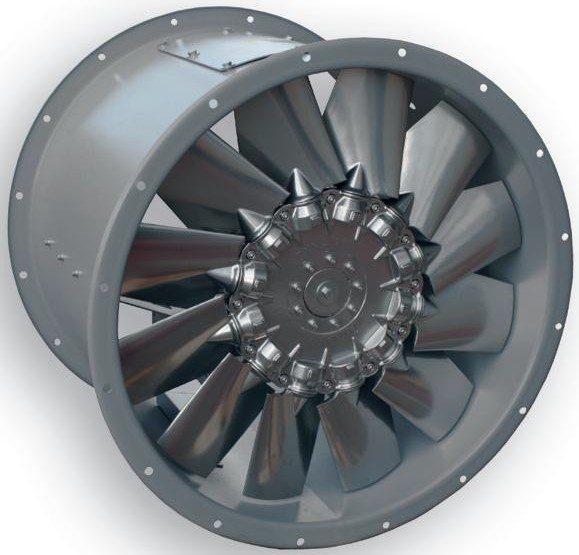 New range of axial fans HP / HT
These 'high-performance' ducted axial fans, from diameter 400 to 1.600 mm, are equipped with a long casing, inspection door and fixing flanges, for performances up to 250.000 m³/h and 1.500 Pa !
Standard construction MDY-TA-HP and F300/F400 certified MDY-TA-HT.
Numerous options (hot dip galvanized casing, bigger sizes, IE3 motor,…) and accessories.
This new serie is replacing the previous MDY-CC-HP and MDY-CC-HT.