Smoke extraction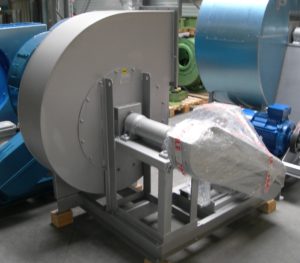 Sector:
Smoke extraction - steelprocessing
Type:
Centrifugal fan
 MEV-EUMc 631 T ex.12
 fan, motor 15kW 2P, for hot air at 350°C continuous, belt driven, with cooling fan. Application : Combustion fumes exhaust
Working point:
15.000 m³/h @ 100H2O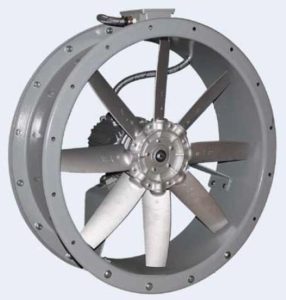 Sector:
Management of industrial and real estate projects
Type:
High efficiency duct axial fan 
MDY-CC-SHT 714/C T F300/120
. certified F300/120 or F400 according to EN 12101-3. With motor 1,5kW 4 poles 3~ 230/400V 50Hz. Daimeter : 710 mm. Delivered with high temperature terminal box, support feet and flanges. Application : Building ventilation for fire smoke exhaust
Working point:
17.000 m³/h @ 125 Pa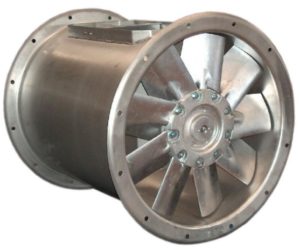 Sector:
Smoke extraction - steel construction
Type:
Axial fan
MDY-CCB 632/A T
, with bifurcated motor 9,2kW 2P, in AISI304, for air up to +200°C. Application : sucking of fat and humid combustion smoke.
Working point:
15.000 m³/h @ 678 Pa stat