Industrial Ventilation Solutions
For more than 100 years, MARELLI advice its customers and market, assemble and distribute machines for industrial ventilation, blowers, axial impellers, HVLS  and accessories.
Our range of products meets all requirements, from the simplest use to the most complex industrial unit, including severe conditions (ATEX, high temperatures, special materials).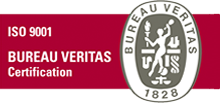 Customer oriented
Thanks to a personalized relation, the customer is really the center of your concerns !
Our first goal is to offer the right solution to the request of the customer.
Clearfacts
All our quotations are clear and detailed.
These will be the guarantee of the customer's satisfaction. 
Some spontaneous reactions from our customers
"We received the goods today as announced. Thank you for the good service"
HVAC installation company
–

N.P. - 14/05/2018
"Very good ! A last a supplier that keep its word, and doing even beter than promised. Thanks you very much"
Engineering office
–

C.W. - 14/03/2017
"Your explanations and technical documentation will help me a lot"
Food industry (potatoes)
–

B.D. - 05/01/2017
"I would like to thank you for your advices. I think that this choice of fans is more appropriate to our needs"
Engineering office
–

J.S. - 23/04/2013
"Thank you for your quotation, very clear, sharp and accurate ! Very good work"
Industrial premises management company
–

Y.H. - 25/01/2010
"Thank you to have understand our needs and for your professional reaction"
Steelworks
–

I.C. - 28/02/2012