Waste and water treatment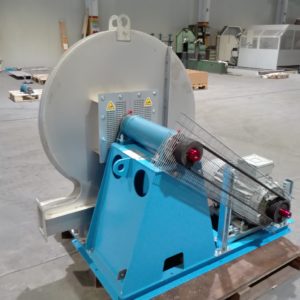 Sector:
Soil remediation technologies engineering office
Type:
'High pressure' fan 
MHD-HPBc-HT 1A/27 ex.12 AISI304 
with 15kW 2P motor 400/660V 50Hzbelt driven ex.12/W stainlesssteel AISI304, for air up to +300°C continu. Application : Soil decontamination - treatment of dioxins
Working point:
1.500 m³/h @ - 80 mBar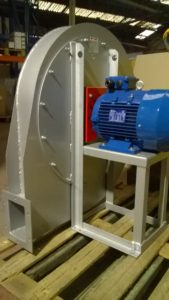 Type:
MMA-AB-AT 630/A ex.4 15kW
, with 15kW 2P motor. Fully welded casing and with cooling disk for air up to +150°C. Application : soil remediation by thermal treatment
Working point:
4.900 m³/h @ 576 mmWC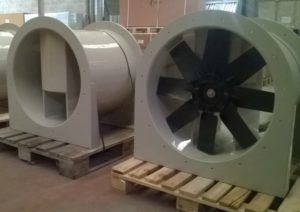 Type:
Axial fan in plastic material
MVE-P-AX 804 T
, with bifurcated motor 4kW (outside the flow). Application : sucking air with high level of chlorine before treatment.
Working point:
33.000 m³/h