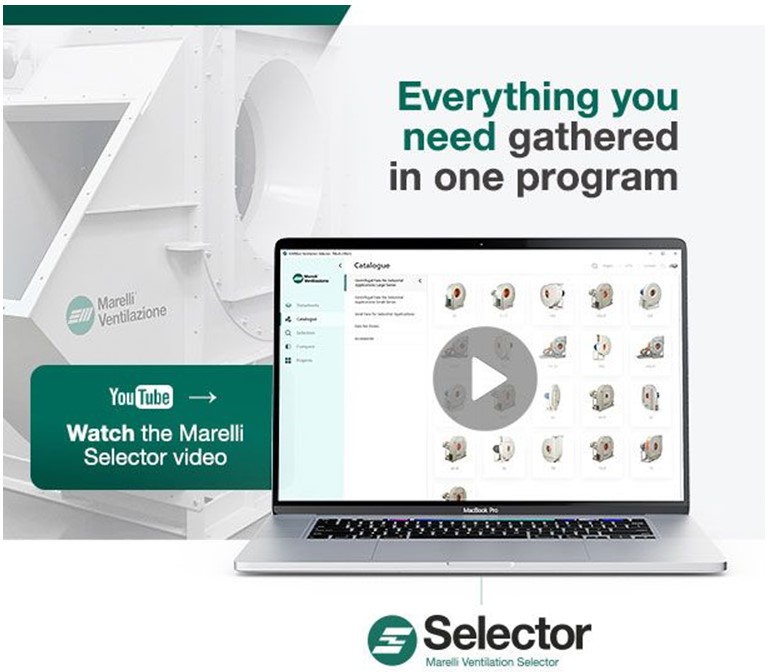 New selection program
With the new selection program from Marelli Ventilazione
– you can check the catalogue and technical datasheets
– you can make comparison between products
– you can create your personalized projects
This is your tool for daily use, always updated !
We remain at your disposal to help you in the selection of the fan according to your application. Feel free to contact us directly.
Watch the new selector video here.
Download here the new selector.