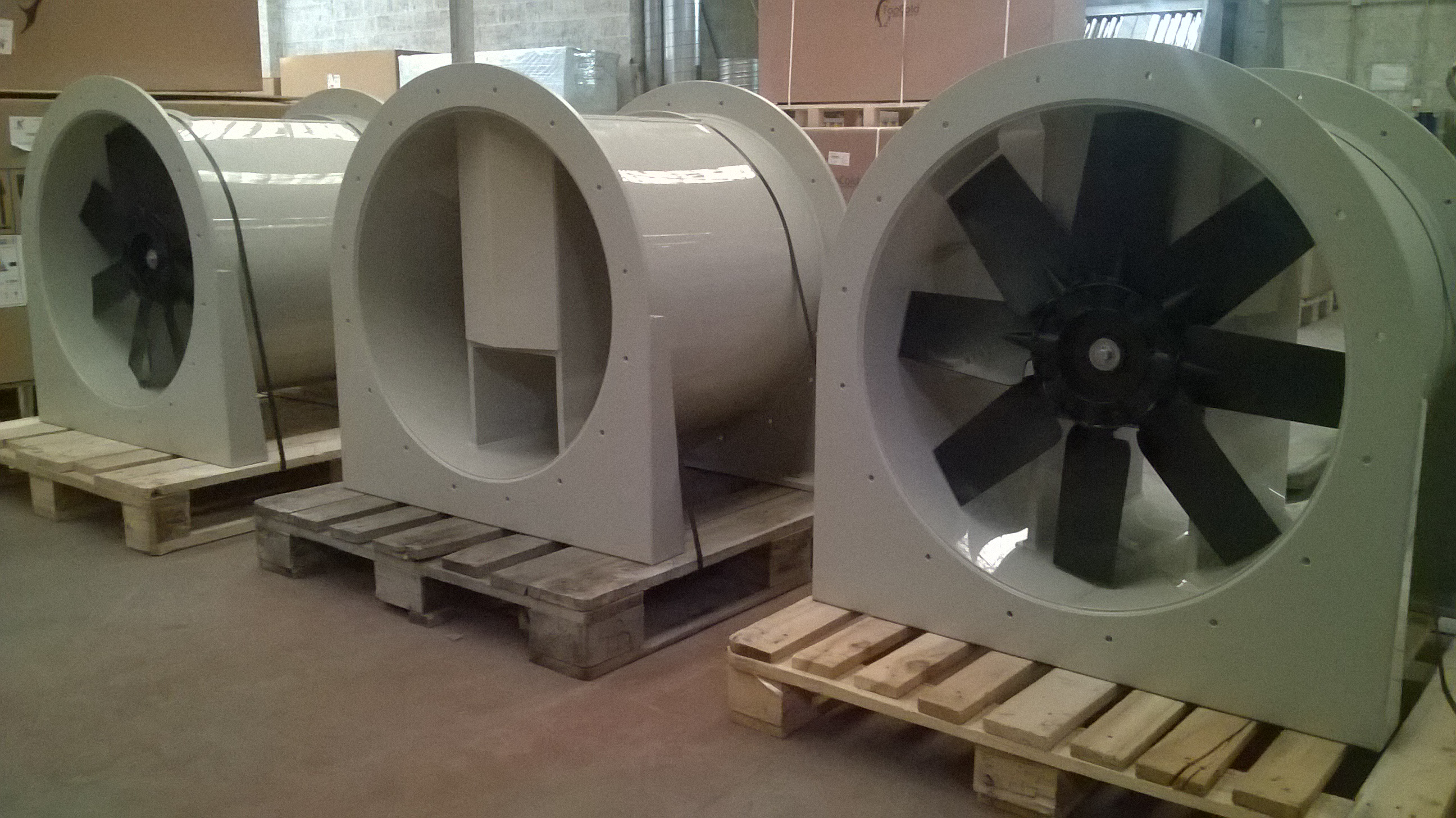 Corrosion resistant axial fans
6 axial fan in plastic material (PP) with bifurcated motor (not in the air flow) type MVE-P-AX 804 T 4kW, with diameter 800 mm, for 33.000 m³/h each, has been delivered to one of our customer (sucking very corrosive air with chlorine).
Due to its special construction (motor outside the airflow, plastic material), this fan is designed for huge flow of corrosive and/or humid air as fumes, vapors with acid,… up to +80°C.
Available in ATEX construction.